Adding fertilizer in an optically pleasing way
using CO2 glassware
For all those who like their fertilisation regime for their planted tanks or aquascapes to be automated, today we have an elegant solution. The dosing pumps used for adding fertilizer can easily be combined with the so-called J pipes originally used for supplying CO2 to aquaria. You'll need one J pipe per channel of the dosing unit and two suction cups with a clip.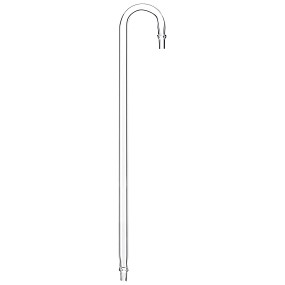 A J pipe is a J-shaped pipe made of glass. Originally it is used to lead the CO2 hose over the edge of the aquarium elegantly and safely. If you want to use this glass pipe with a dosing unit, just connect the longer tube of the J pipe with the hose coming from the dosing pump. Use the two suction cups with a clip to fix the pipe on one of the aquarium walls. Now the shorter end of the J pipe protrudes above the water surface, and the pump can transport the correct amount of fertiliser solution through the hose and the J pipe into the tank.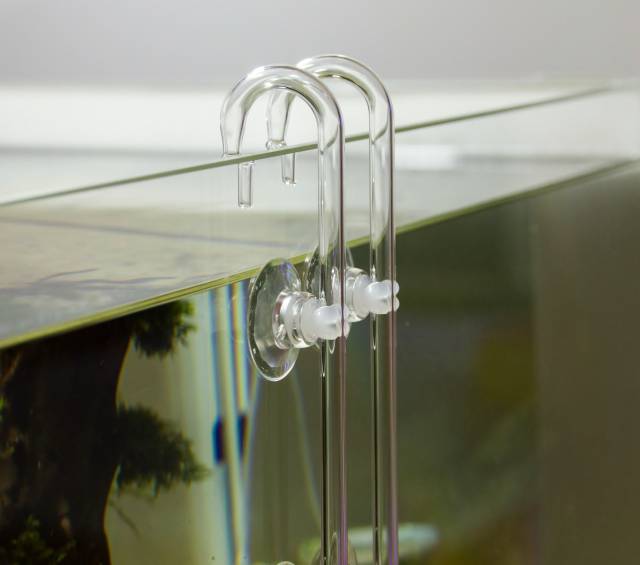 Thanks to the suction cups with clips, the glassware can be rotated and adjusted in height, enabling you to fine-tune its position. Please make sure that the short end of the J pipe does not come into contact with the water to prevent the current from washing out too much fertiliser.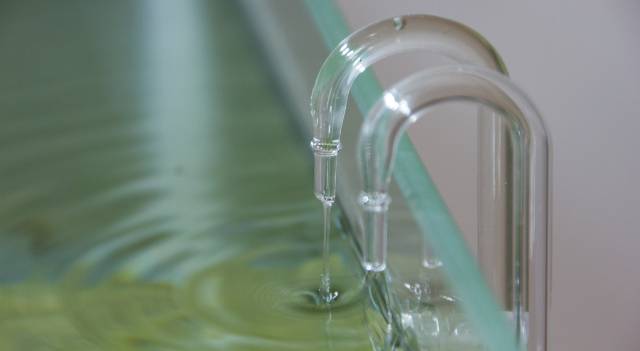 Please note
Even though all hoses with a diametre of 4/6 mm are suitable to connect the J pipe with the dosing unit, please check from time to time whether the connections are still leakproof.
When you use nitrogenous fertilisers it is normal that a slight "crust" of crystalline deposits forms on the opening of the glassware. Remove this crust from time to time to prevent the canal from clogging.