The difference between the daytime LED cluster and eco
Decisions, decisions …
Basically, the two LED lighting systems of the brand daytime differ regarding their design, or rather, in the way the LEDs are assembled.
daytime eco
In the eco series, the LEDs are assembled in strips that reach almost over the entire length of the lighting unit. Any eco lighting unit has two of these strips. You can choose an individual colour temperature for each strip, and a third, central strip is optionally available ex factory. This additional LED strip will increase the lighting intensity by half. Or, alternatively, you could use the central strip to add the eco moon unit, blue LEDs only, which can be used as moonlight or nightlight.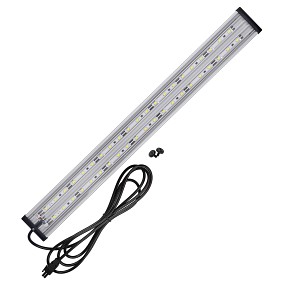 The way the LEDs are assembled in the eco-LEDs provides a very uniform and even light distribution. The aquarium will appear almost as if it still were lit with a fluorescent tube.
daytime cluster
In the cluster series, several LEDs are assembled on individual plates called cluster modules. Each module has a defined output of 10 watts.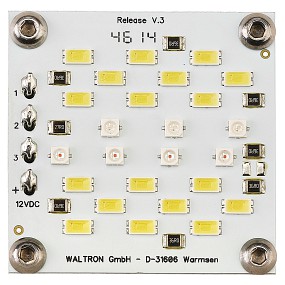 Depending on the length of the lighting unit, a number of these modules are assembled along the unit. You can choose an individual luminous colours for each module. The huge advantage of the cluster series lies in this modular system. You can alter their position on the lighting unit, and they are easy to exchange. You can even increase the light output of your lamp by adding additional clusters.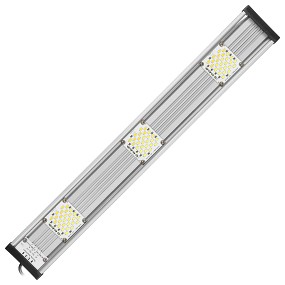 The design of the cluster series provides a spot-like light that is more intense in some places than in others. This is an advantage in higher aquaria if you want to cultivate ground-covering low-growing plants successfully. For this reason, we recommend the cluster series by daytime for planted tanks with a height of over 45 cm. The spot-like light distribution creates beautiful light and shade contrasts, and you also have a stronger sunlight effect. An aquarium lit with the cluster series will resemble a tank with metal halide lamps (HQI).