Eheim LED aquarium lighting with daytime LEDs
Switching to a LED lighting system in only three steps
The daytime adapter profiles make it very easy to switch an Eheim aquarium to a highly efficient, energy-saving daytime LED lighting system.
You can use the adapter profiles made by daytime Aquarium Lighting with the daytime LED eco-system, the daytime cluster LEDs as well as the daytime cluster control LEDs. The length of the profiles can be flexibly adjusted up to a total length of 1.5 m.
The standard daytime LED adapter profiles for aquaria by Eheim are suitable for the following Eheim aquarium types:
Of course you can purchase the appropriate Eheim daytime LED adapter profiles in our shop.

Daytime LED Eheim aquarium adapter profiles
Step 1
First, remove the standard Eheim lighting unit. To do so, unhinge the cover lids, and take out the T5 (thin fluorescent tubes) or T8 (thick fluorescent tubes) lighting unit to make room for the daytime LED adapter profile for Eheim aquaria.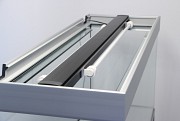 Step 2
As second step, insert the daytime LED lighting into the Eheim adapter profile and secure it. You can use the Eheim adapter profile with the daytime eco LED, cluster LED and cluster control LED.
Insert the fixing screws of the daytime LED lighting unit into the guiding bar and slide into the Eheim adapter profile.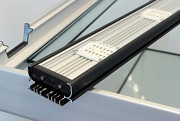 Step 3
Place the daytime LED Eheim adapter profile in the centre of the cover frame. You can of course still use the original cover lids when the LED Eheim adapter profile is installed.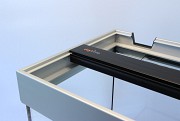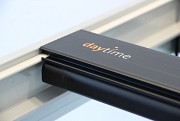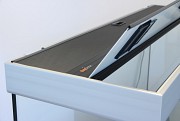 Perfect!
Your new daytime LED Aquarium Lighting System has been installed. Easy to assemble, no need for wielding screwdrivers or the electric drill! Now the way to beautiful aquatic plants is wide open.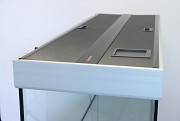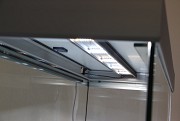 All company, brand names and trademarks are property of their respective owners and are used for identification and identification purposes only. The compatible products described here are not original accessories of the respective manufacturers.