Daytime Matrix LED
A product presentation
Here, we'll present you the new matrix LED series from daytime. Principally, the idea is based on the already existing cluster-system. This means: individual modules, mounted on an aluminum rail. The matrix-series offers a couple of innovations, which we'll cover in detail now..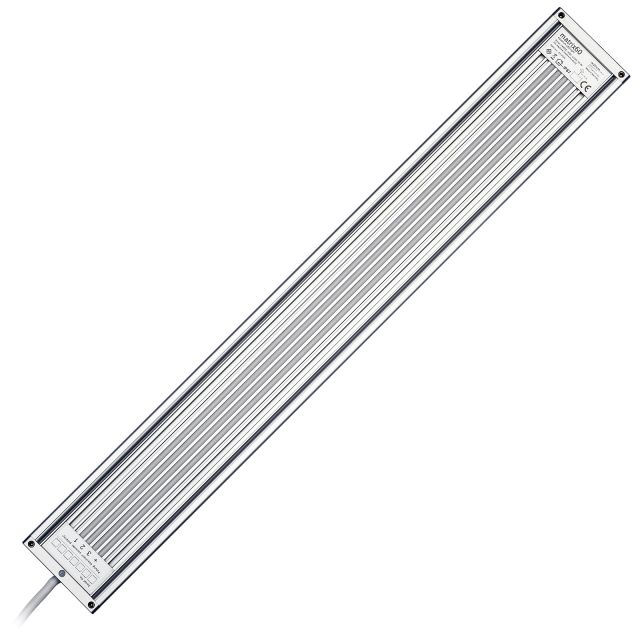 Efficiency
The previous LED-systems from daytime sport an efficieny of up to 120 lumens per watt (depending on the light colour). This is drastically improved to a maximum value of 180 lumens per watt with the new matrix series. The reason for this is improved heat dissipation through lateral heat conductors. With increased efficiency, the consumption of a single module, however, remains at economical 10 watts. The past light colours from daytime are available with the new matrix-series as well.
Module properties
The cluster-series from daytime has already been characterized by its modular system, making it possible to switch and shift each cluster individually. The cluster-series was only to be modified by authorized, qualified personnel or daytime themselves, though. The matrix-series has been made easily customizable, enabling the purchaser to adapt the system to his or her needs without any problems.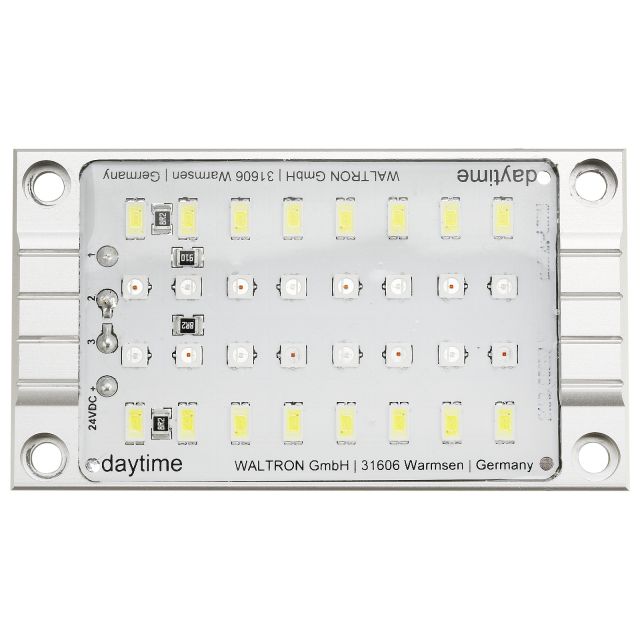 Via pierce-contacting and screw channels, individual modules can easily be shifted around on the aluminium profile. In addition, the modules are cast in gel and thus completely waterproof. Furthermore, convenient protective discs are available, which are fixed inside the rail, underneath a Matrix-module.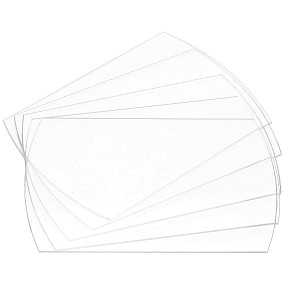 Expandability
Through a new plug-in system of the aluminum profiles, different lamps can easily be coupled and extended. So, you can basically let the matrix lamp "grow" with a possible enlargement of your aquarium. Furthermore, the matrix LED light includes an integrated inline-adapter-system, meaning that a basic mounting unti is already included. Of course, all other known adapter systems from daytime are available for the matrix series as well, like cable suspension, swing adapter or mounting brackets for pre-existant T5- or T8-sockets.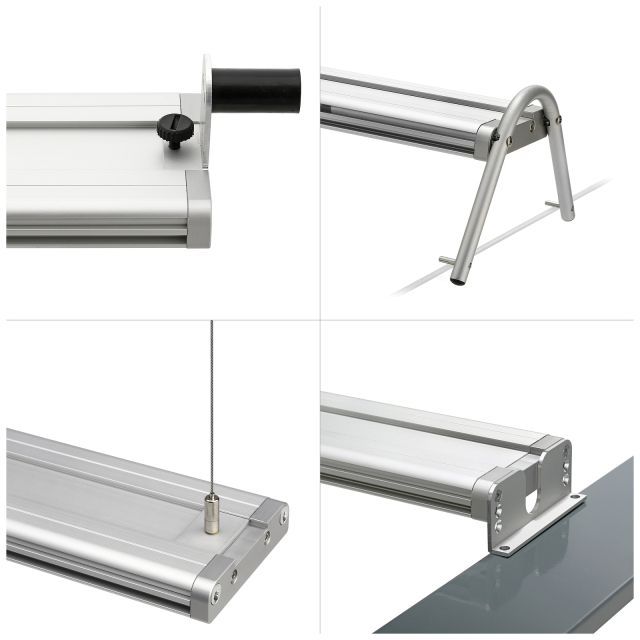 Illumination
Thanks to the new and improved heat conduction system, the modules can be mounted on the rail in smaller distances. This ensures a much more laminar illumination than with the well-tried cluster-series, which creates a more selective light. The new design also allows more light output to be installed on a rail. Thus, a good illumination of the aquarium is already possible with only one light bar.