Shipping aquatic plants during winter
Shipping at low temperatures
Of course, aquatic plants can be sent during winter! In general, aquatic plants can tolerate temperatures from 1 to 4 degrees. They'll even stay fresh longer than at much higher temperatures. At low outside temperatures we categorically ship our aquatic plants in a thick-walled styro-box to protect them from the cold.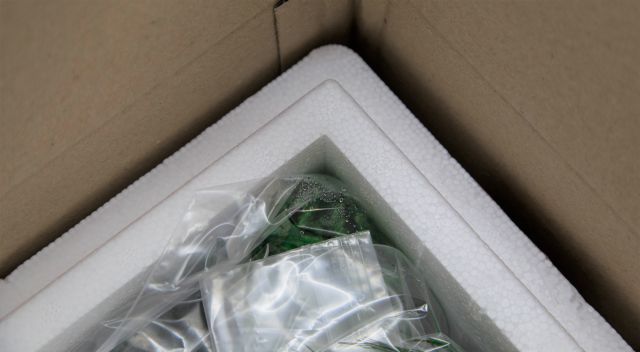 Only at very low temperatures (well below freezing point) do we also add 72-hour heatpacks, so that the plants do not cool down too much. With only mild sub-zero degrees, the use of heat packs is unnecessary. On the contrary, these can get quite hot and might even damage the plants.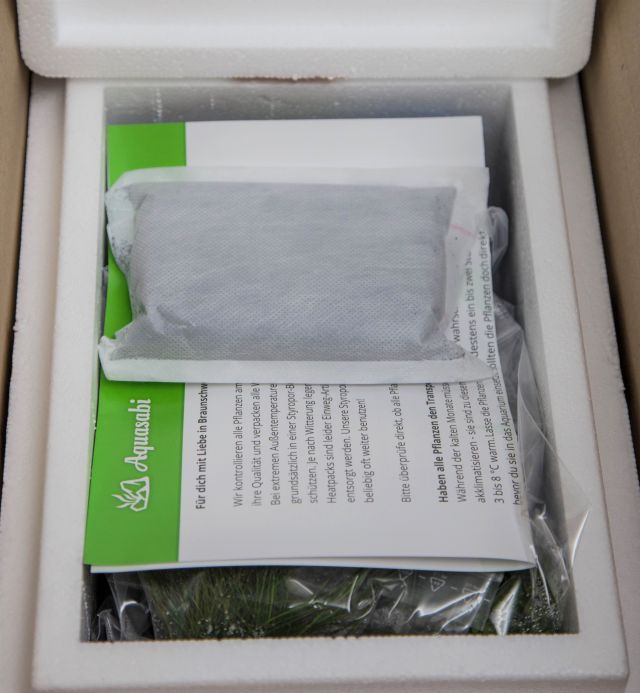 Unfortunately, heat packs are disposable items and must be discarded after single use. Of course, you may continue to use our styrofoam boxes as often as you like!
Receipt of goods
Please open the styrofoam box and check immediately whether all plants have arrived in optimal condition. We carefully check their quality on the day of shipment - but unfortunately it may happen that a plant is not received in its optimal condition.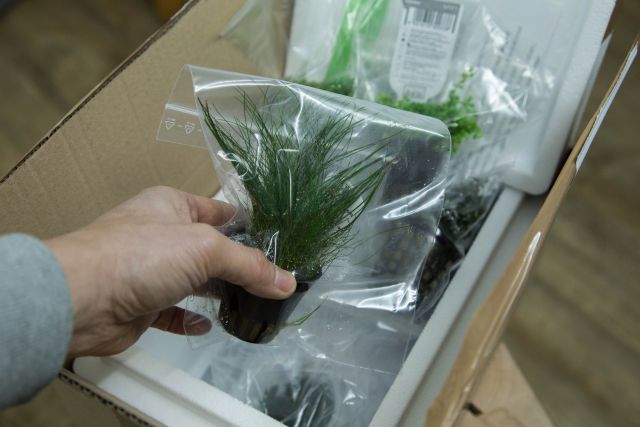 Have all plants arrived well? Wonderful!
Leave them in the open Styrofoam box for at least an hour or two before putting the plants into the aquarium. The aquatic plants need to become acclitamized first - at this point they're probably only 3 to 8°Celsius warm.
However, if the aquarium plants are placed directly under water, this can unfortunately lead to permanent damage or even to the death of the plant(s).
A plant is (almost) spoiled? We take care of that!
In such cases, please take a picture of the plants immediately before you put them into the aquarium. The photo must show the condition of the aquatic plant as well as possible and completely. Please send us this photo with a short text, in which your order number is noted, to yoohoo@aquasabi.com - we will surely find a solution for the problem.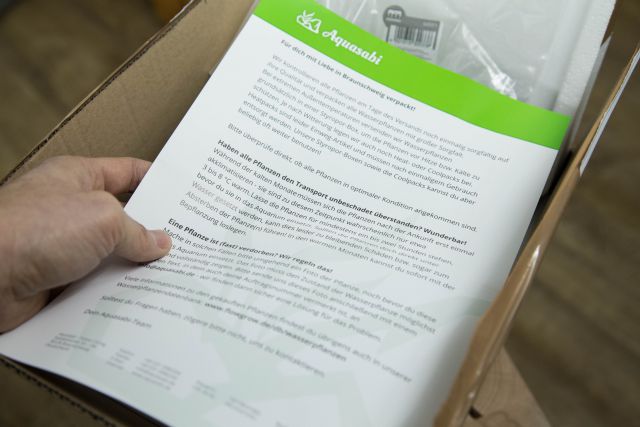 By the way, this information is enclosed in the form of a leaflet with every delivery of plants. You can also find more tips and tricks for the purchased plants in our aquatic plants data bank.