Let´s start with Q: Layoutvariations by ADA
The diversity of Natureaquarium!
What types of aquascapes can be created in a Nature Aquarium to express nature?
Nature Aquarium started with an Iwagumi layout which used river stones to express an aquascape. After that, a rich variety of aqusacapes have been created using various types of stones and driftwood for layout materials and more species of aquatic plants. The recent global trend of cosmetic sand also originated from Nature Aquarium. Open aquariums, which expresses not only underwater aquascape but also waterfront landscape, has been established as one of the unique layout styles of Nature Aquarium.
Cosmetic sand

Expresses the brightness using white cosmetic sand in the foreground.
W120×D45×H45cm)
Photographed in 1999
Iwagumi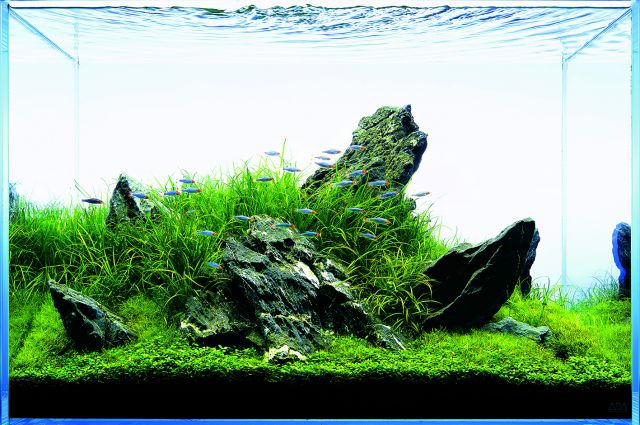 A dynamic Iwagumi using Ryuoh Stones is enhanced by the arrangement of aquatic plants.
W90×D45×H60cm
Photographed in 2007
Iwagumi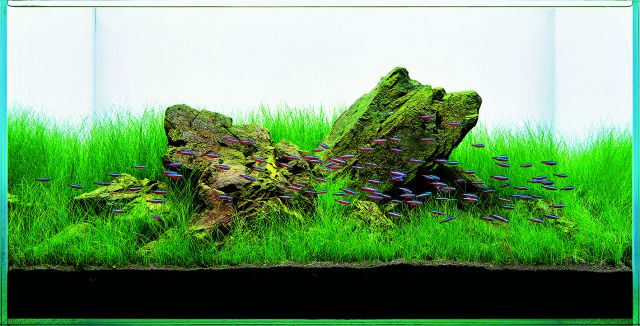 This simple Iwagumi layout is using Manten stones
W90xD45xH45 (cm)
Photographed in 2003
Cosmetic sand

Cosmetic sand leading towards the center background adds depth to the layout.
W180xD60xH60 (cm)
Photographed in 2013
Driftwood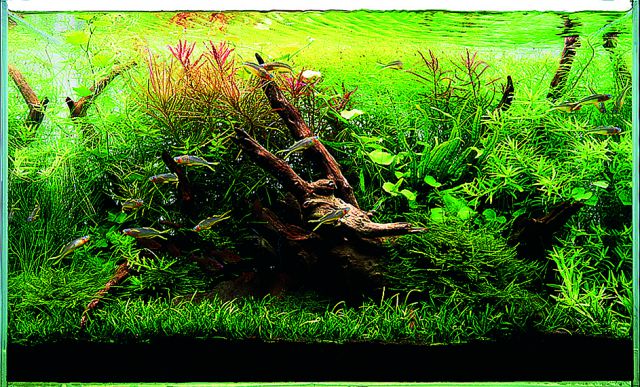 Bright and colorful stem plants add a joyful touch to the layout.
W60xD30xH36 (cm)
Photographed in 2001
Driftwood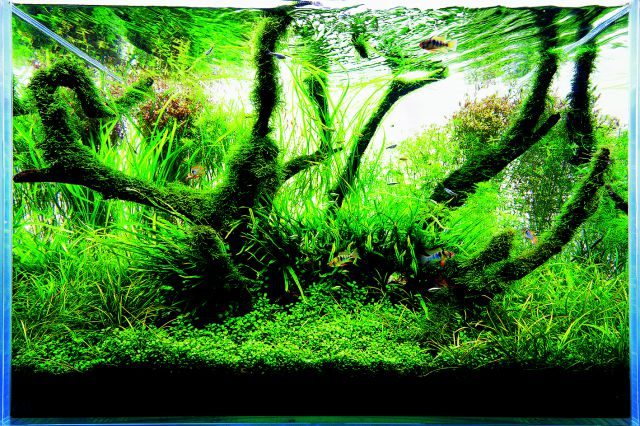 This powerful driftwood layout uses ferns and mosses to produce a natural feel.
W90xD45xH60 (cm)
Photographed in 2007
Source and Copyright of the article/photos - Aqua Design Amano - ADA