Let's start with A: W90
The format for real Aquascapers:
A 90cm tank accommodates approximately three times more water than a 60cm tank and offers stable water quality. In such an environment, a much wider variation of aquatic plants and fish can be kept. Therefore, a 90cm aquarium tank is ideal for the hobbyists who wish to enjoy a full-scale planted aquarium. Lightings equipped with metal halide lamps that emit intense light are better for this scale of aquarium.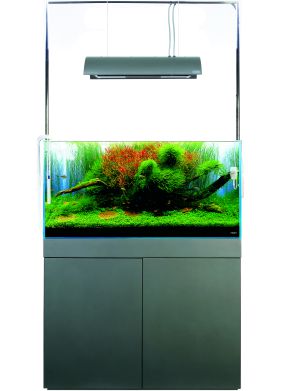 Used Components:




Tank: Cube Garden W90×D45×H45cm + Garden Mat for W90×D45
Stand: Wood Cabinet (Gun Metallic Silver) for W90×D45
Lighting: Grand Solar I + Grand Solar Stand for W90×H45cm
Filtration: ADA Superjet Filter ES-600 for 45cm (H) + ADA Lily Pipe P-4 / 13Ø + ADA Lily Pipe V V-5 / 13Ø
CO2: ADA CO2 Tower + ADA CO2 Attache Regulator + ADA Pollen Glass Large 30Ø + ADA Beetle Counter
(Existing CO2 System 74-YA/Ver.2 White users can upgrade to a refillable CO2 tank just by connecting ADA CO2 Adapter.)
Support Items:



ADA CO2 Adapter. | NA Control Timer | ADA Cabochon Ruby
Expressions of Light and Shade
Layout expressions of light and shade add a profound depth to the aquascape. Cryptocoryne planted at the side of driftwood enhances the natural feel of this layout.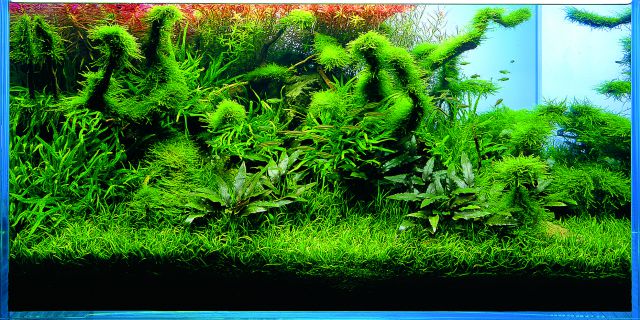 W90×D45×H45cm
Aquascape with Towering Rocks
This is an Iwagumi made up with radially-arranged Ryuoh Stones having a sharp tip. Perspective is effectively expressed by placing large stones in front and small stones at the back.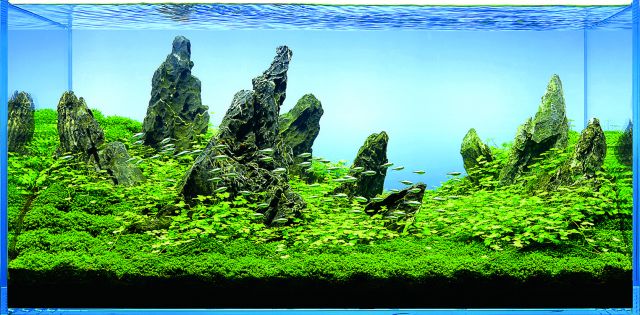 W90×D45×H45cm
Stem Plants and Stone Arrangement
An Iwagumi layout having a colorful image was made by placing Manten Stones following the basic stone arrangement style and planting stem plants in the background. Mixed foreground plants add a delicate touch to the aquascape.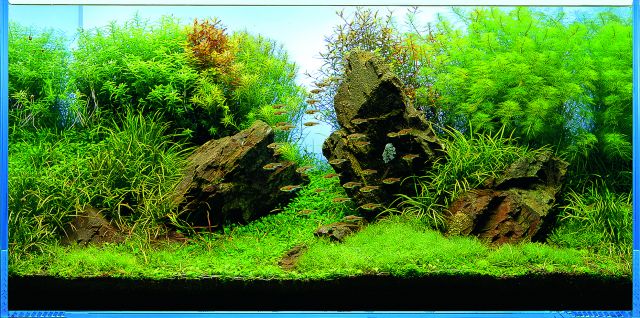 W90×D45×H45cm
Source and Copyright of the article/photos - Aqua Design Amano - ADA