Epiphytes
For the greening of decoration
Decorative objects such as stones or driftwood, usually referred to as hardscape, can easily be greened with epiphytes. This is how you create a very natural impression. The most common ferns, Anubias and the popular Bucephalandras belong to the group of epiphytes. These attach to objects in the tank with their holdfast roots and do not need to be inserted into the substrate. On the contrary, placing the plant into sand, gravel or soil can cause the rootstock, the rhizome, to rot. There are several options for fixing the plants in the tank during set-up. You can either wedge the plant between hardscape elements, tie them onto something or glue them into position using a suitable glue.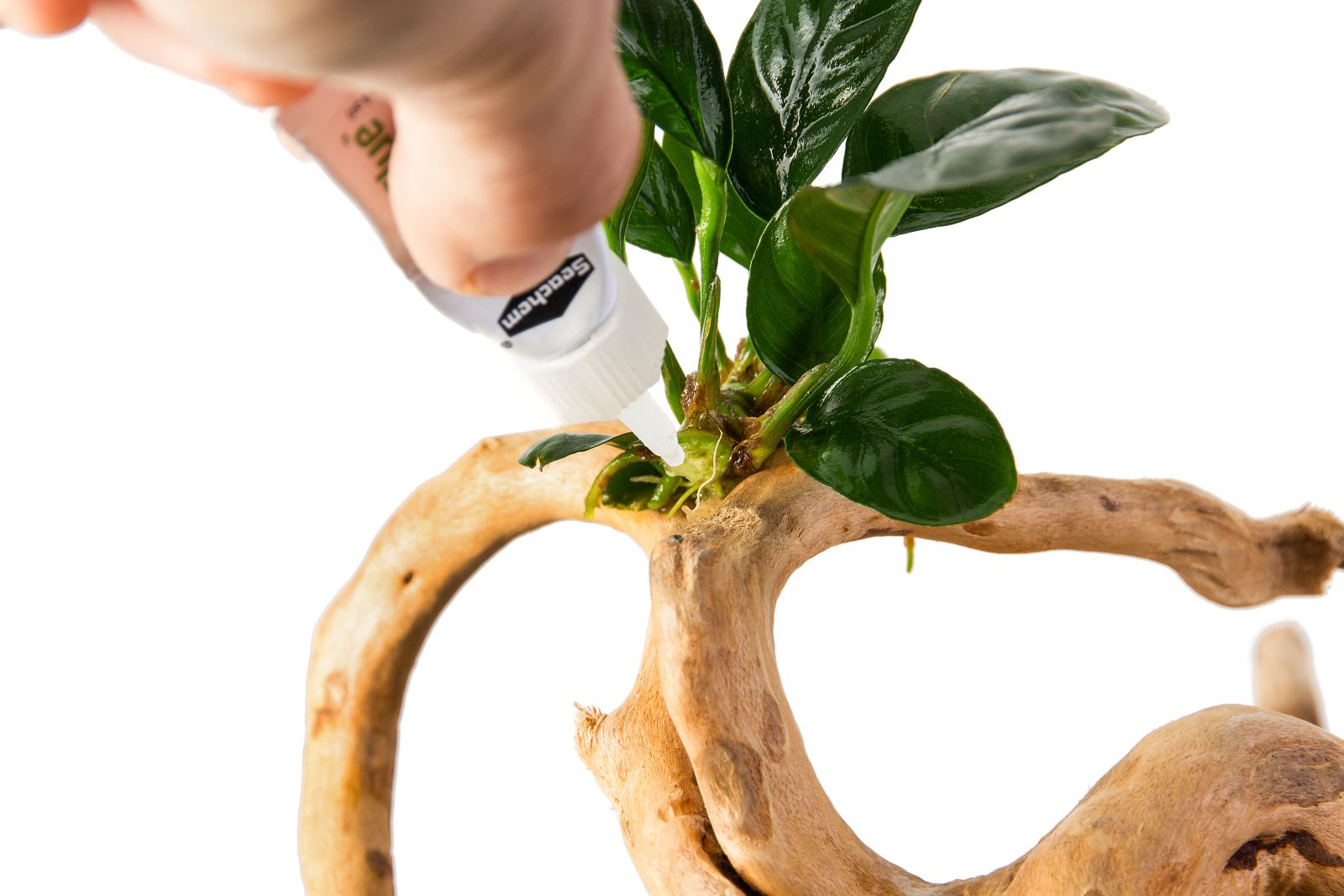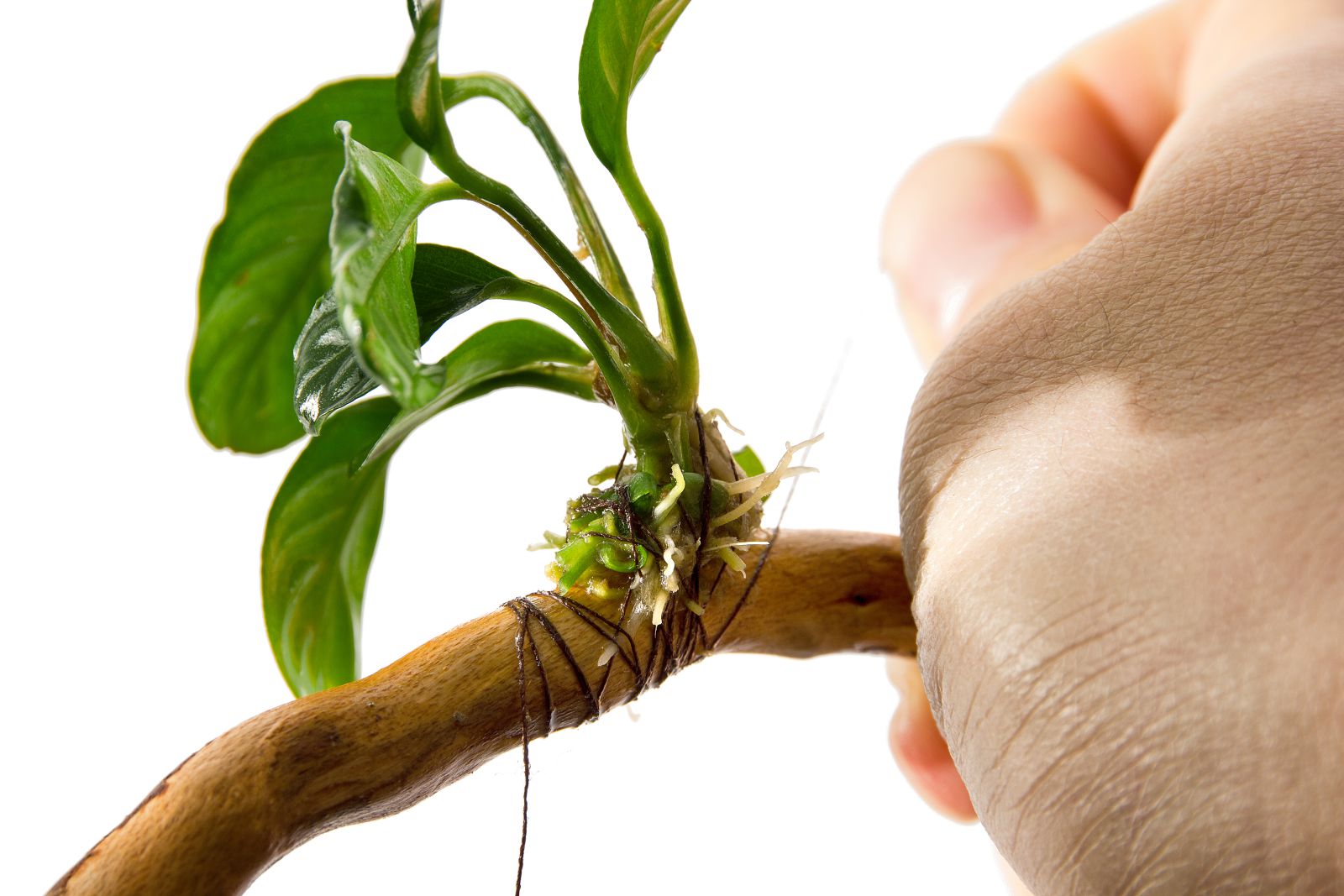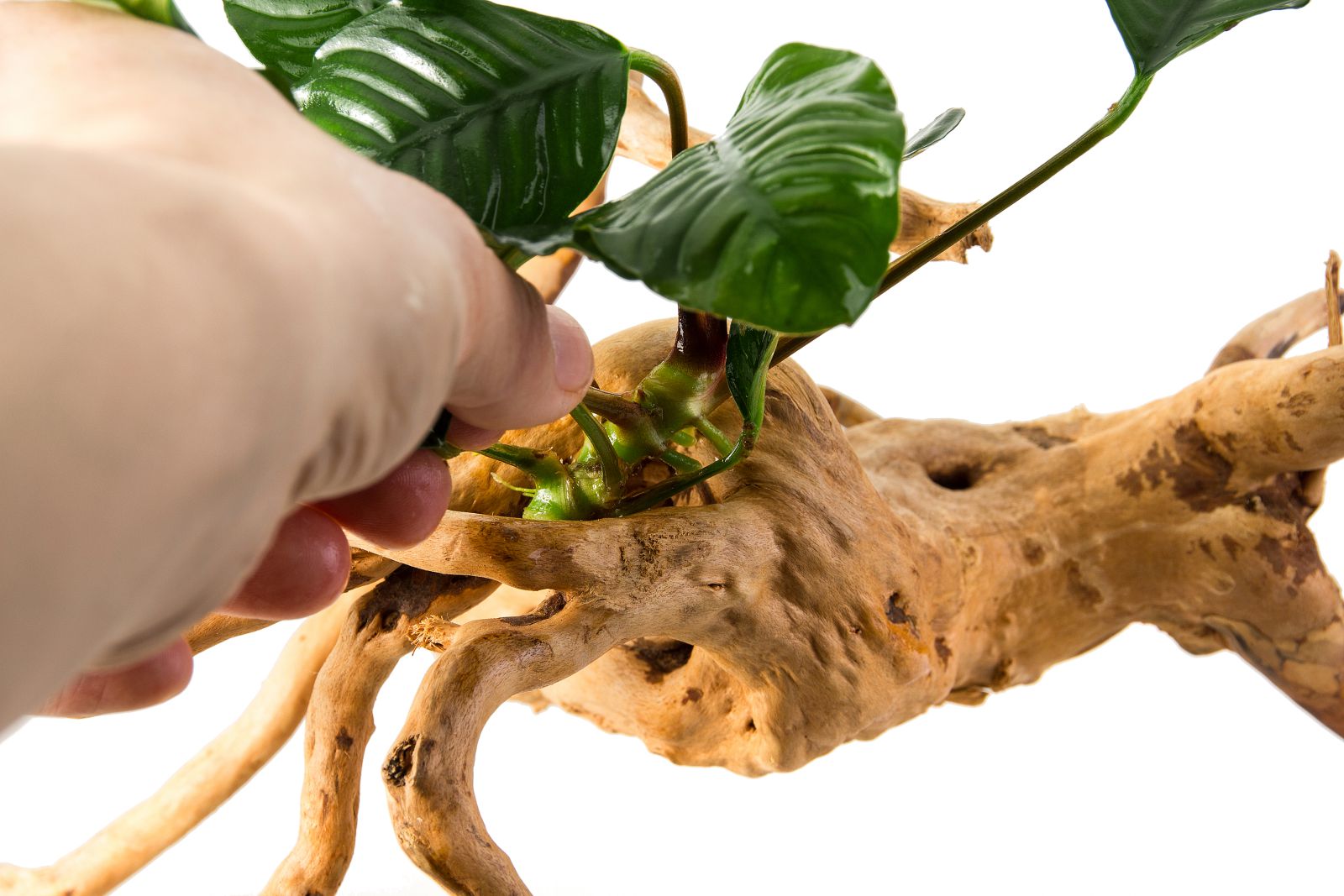 Most species that fall into the category of "epiphyte" are very robust and undemanding aquatic plants, which also get along with little light and nutrients. Nevertheless, a good supply with carbon via CO2 and liquid fertilizer will benefit the vitality and growth of these rather slow-growing aquarium plants.
Species overview of popular epiphytes
Anubias barteri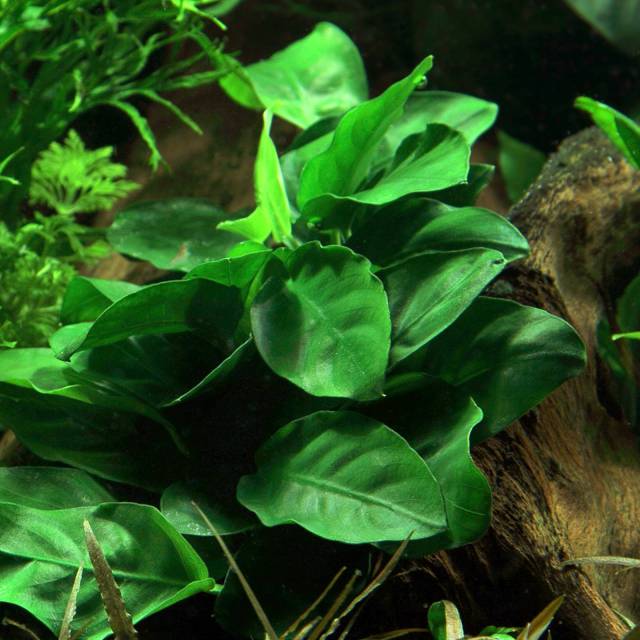 Anubias are beautiful, slow-growing epiphytes with dark-green, hard leaves. In combination with root wood and mosses these plants look very natural in a planted tank. Anubias are very robust and undemanding, where light and nutrients are concerned. There are various subspecies available on the market, which differ in size, leaf shape and color. Small variants such as "nana" or "nana Petite" are pretty popular in aquascaping.
Genus: Anubias
DIfficulty: very easy
Growth rate: slow
Temperature tolerance: 12 - 30°C
Has an emersed form: yes
Microsorum pteropus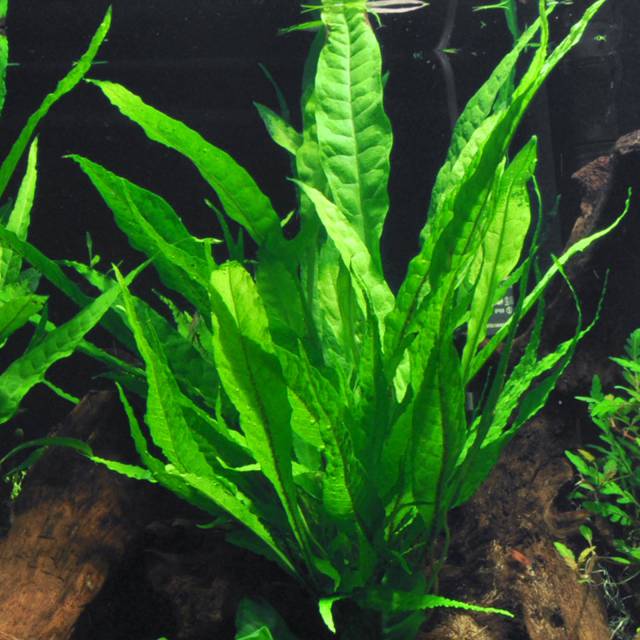 The Java fern is a robust and proven epiphyte with light-green leaves. There are different subspecies, which differ mainly in their size and leaf shape. The Trident Java farn is a subspecies with a beautifully jagged, hanging foliage. The narrow leaf Java fern represents a small variant. The "Needle Leaf" impresses with paper-thin leaves. Microsorum pteropus procreates via so-called adventitious plants; young plants growing on old shoots.
Genus: Microsorum
DIfficulty: very easy
Growth rate: slow
Temperature tolerance: 4 - 30°C
Has an emersed form: yes
Bolbitis heudelotii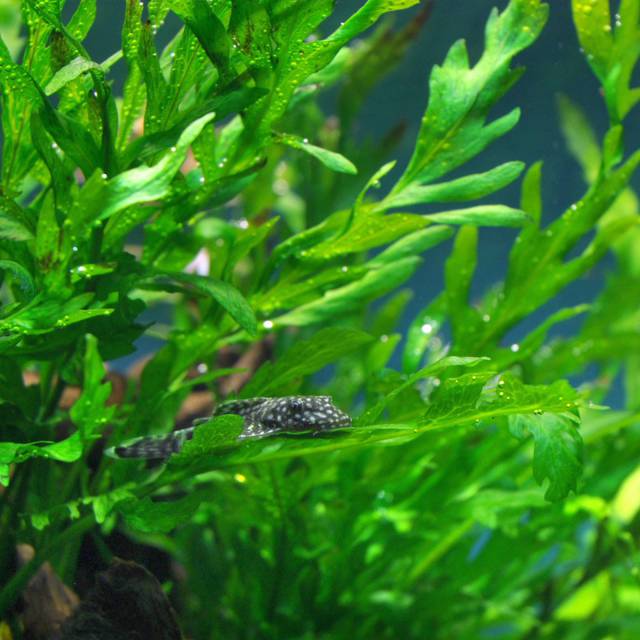 The African water fern is a fern, well-suitable for a nature aquarium with deep dark-green, branching foliage. Like most potted plants it is very robust and quite easy to keep. This fern multiplies through its creeping rhizome.
Genus: Bolbitis
Difficulty: easy
Growth rate: slow
Temperature tolerance: 18 - 27°C
Has an emersed form: yes
Bucephalandra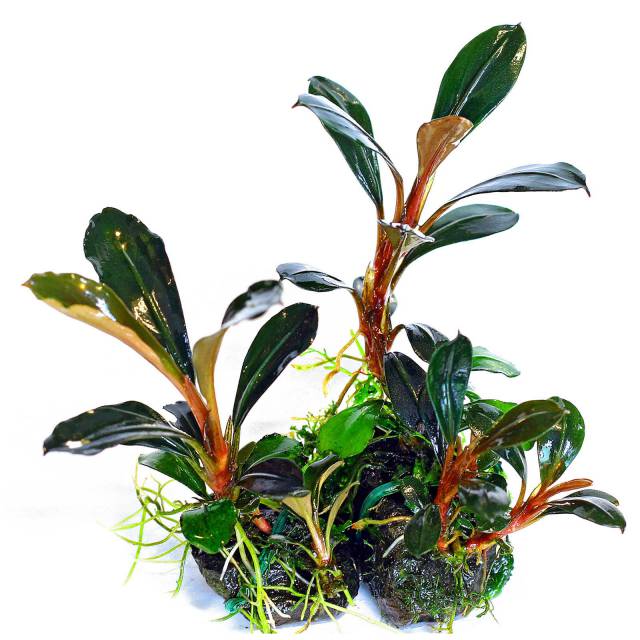 These increasingly popular rare plants are characterized by an enormous biodiversity and therefore sport many shapes that vary in leaf shape, size and colour. Bucephalandra are rather slow-growing and, in parts, develop really beautiful inflorescences under water. If you would like to take a closer look at the topic, we recommend reading our article on "Bucephalandra: many new species?".
Genus: Bolbitis
Difficulty: easy
Growth rate: slow
Temperature tolerance: 20 - 26°C
Has an emersed form: yes
Care
Epiphytes are usually very easy-to-keep plants, without big demands in light and nutrients. Nevertheless, liquid fertilization and CO2 supply benefit their health. Due to the slow growth rate, care measures are required only at long intervals, and you should remove old, decomposing leaves. If a plant has become too big, you can just trim it. New shoots will grow out of the rootstock, though rather slowly. Another possibility would be thinning out the plants by dividing the rootstock (rhizome). The newly obtained plant parts can then be placed elsewhere in the aquarium or another tank entirely, maybe.